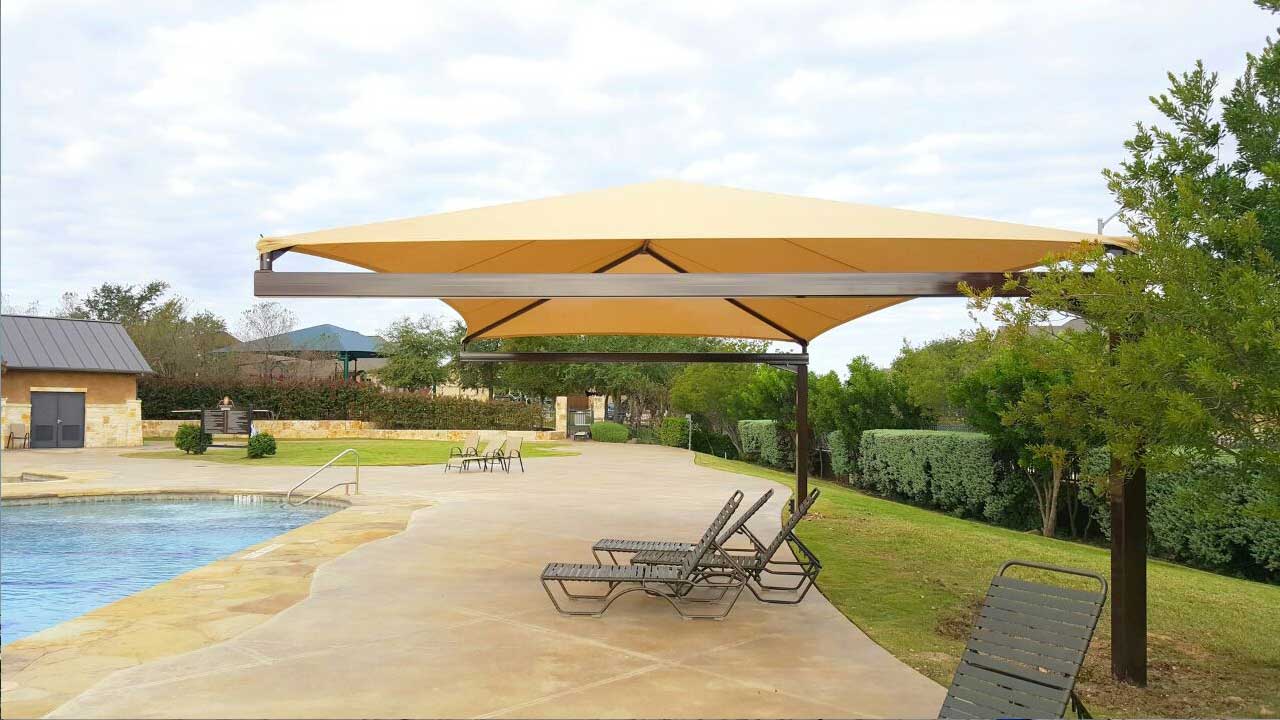 Swimming Pool Shades
Our swimming pool shades are specially designed to be as functional as they are attractive, whether placed above a pool café, poolside chairs or somewhere else.
Each shade structure offers strong wind protection, multiple fabric color options, steel color options and even extra accessories like an electrical access panel and glide elbows, as desired. This allows you to hand-select the features that appeal to you most!
Get in touch with one of our reps to receive personalized help picking just the right recreational structure for your location, whether that means a hip shade, shade sail, cantilever shade, commercial-grade umbrella, or customized shade solution specially designed for your pool or water park.