Car Parking Shades Kenya
We provide Car Parking Shades Kenya, garden umbrellas, shade sails, canopies among other shade solutions.
Disney shades is the leading in supply and installation of car parking shades in Kenya thus making it the best car parking shades companies in nairobi.
We do car Shades with the longest serving period due to high quality materials that are approved by KEBS. Our materials are mainly non-waterproof (90%)and water proof (100%).We give our clients a written warranty so as increase confidence in our products.
We make supply and install car shades all over kenya in reasonable prices. We make durable shade at an affordable cost, high quality materials with all colours available.
delivery done country wide.
price given per square metre.
We've quality car parking shades for your office blocks or residential. our materials are s. africa origin, they don't shrink or tear. have a life span of more than 10yrs .
Executive car shades Kenya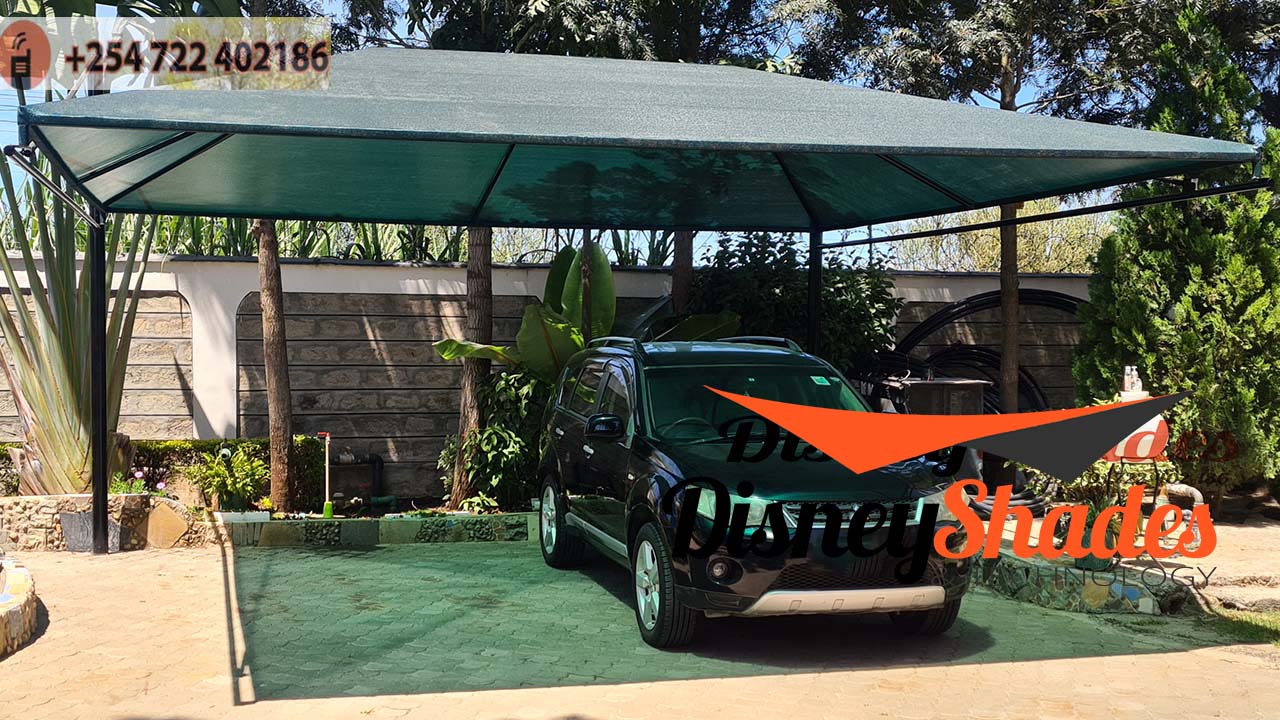 Large car parking shades that can be used for displaying front cars at the car yards in a business setup. The shade protect the cars' dashboard from heat building up and prevent the wind screen from cracking due to hot sun. Our materials have a warranty of 12yrs.Kindly note that the tagged price is as per square meter of the area to be covered. disney shades is the leading in supply and installation of car parking shades in Kenya thus making it the best car parking shades companies in nairobi.
Car Shades, Garden Shades, Pool Shades Installation
Backed with extensive industry ability and expertise in this field, we are engaged in presenting professional tent installation services. we enhanced our services to match the ever growing requirements of your esteemed customers
with a functional and beautiful flooring installation, your tents turn into an amazingly unique space that adds to your guests comfort and enjoyment
call/whatsapp to place an order or inquire
We all would want ways to protect our cars from the elements, and looks like the answer was just under our nose all this time.
Water, moisture and sun keep damaging your car. construct a modern car parking shade at a favorable price. we do car shades/car ports, car-wash shades, shade sails, canopies, garden umbrellas and many other shade products. the best shade solution in the market at an affordable price for a very high quality structures. call us and get yourself a variety of beautiful, durable and authentic structures.

We make quality car shades across the country, ranging from single car parking. variety of colours available.
100% water proof
100% sun proof
shade nets from Kenya.
We deal with waterproof car shades(fabrication of the whole structure and also the carshade nets)
Water Proof Car Shades
We supply and install waterproof car parking shades/ shade structures at an affordable price without compromising on quality, we charge a rate.
– quality cars shades made of high gauge steel.
– 10 year guaranteed fabric.
Car Shades Installation in Kenya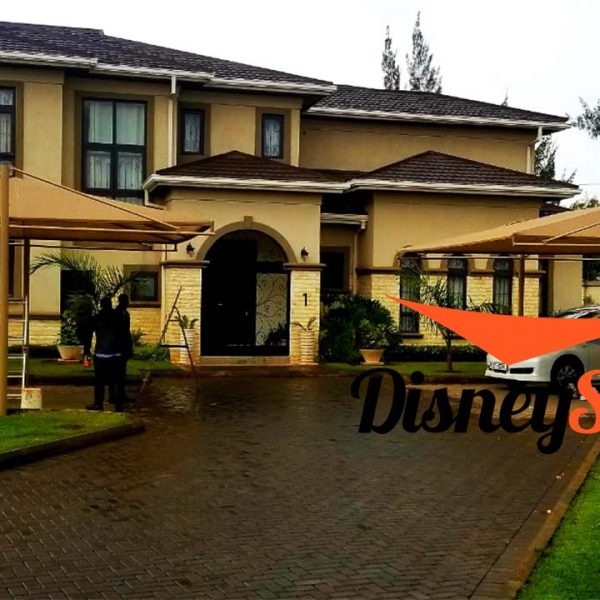 Car shades installation is crucial for car owners and work environments who lack a garage. this helps in keeping your car from the harsh solar which can damage your car exteriors and even interiors. by installing car shades with appropriate design, you are creating a great environment allowing your everyone to thrive without worrying about their car damage. all you need to do is provide the space and the appropriate design will do the rest. we're here to provide you with whatever information you need. give us a call today to learn more or to place your order.
Chocolate Car Parking Shade
we have different color shades to suit your home/environment. we also assist you to choose.
we make new car shades all over the country, quality work guaranteed. prices for shades are slightly different depending on your location.
no additional cost.
A car port designed to suit your shade needs.
6 month workmanship warranty.
fabrication and installation rates inclusive.
Nairobi rates.
waterproof fabric
4″ black pipe
to fit 2 cars
For all your car shade needs feel to contact us
rates are for a two car shade within Kenya.
any other part of Kenya will have added costs because of transport and stuff
We install modern car parking shades on both residential areas and commercial services.
Car Shades and Canopies
Disney Shades & Technology are the leading vehicle protection supplier for businesses countrywide.
Disney Shades provide businesses, property owners, and property managers with a competitive edge by offering functional, aesthetically appealing shaded canopy structures for executives, employees, and customers.
whether you are a property manager or business owner, the weather can pose a significant challenge to vehicles in your parking lot, when customers, employees and executives park their cars in your parking lot, can they count on you to protect them or their vehicles in the event of harsh weather conditions.
We are professional in fabrication, installation and supply of quality car shades, canopies, garden umbrellas, doors and windows grills. we are committed to offer quality service to our clients regardless of the location. our materials and services has warranty because quality is our priority.
vehicle protection for parking lots should be durable and sturdy enough to withstand harsh winds & provide protection from uv rays.
in addition to protection from adverse weather, covered parking structures also have other advantages.
these include:-
adds to the aesthetic appeal of your property.
make it easier for drivers to exit the lot without the discomfort an excessively hot vehicles.
From non waterproof car shades to waterproof ones. You can never go wrong with us on board; The car shade masters. this was a three car shade done at Roysabu.
We specialize in the design, manufacture and installation of a wide range of applications to suit your car shading requirements. from shading to fully waterproof structures
We make high quality car shades across country, delivery done immediately
100% water proof
100% sun proof
shade net from south africa
15 years quaranteed
place your order today
we also make shade nets and events tents
Modern Car Port Shades
Protect your vehicles from unfriendly weather conditions in Kenya from The Kenya's leading champion in installing and maintaining car-parking shades, car-wash, canopies and other shade products.
Hire the experts. Bring the picture you like.
Let's do the work.
Make your compound decent by using our shades, they are cool and water proof.
All our clients like our fabrication designs, color-choices and the firmness of the structure. They are the only that can serve for over twenty years.
we make quality and well designed car shades as per customer request. We have been in the field for more than 10years
We make new car shades all over Kenya and beyond with a reasonable costs. We make car shades across the country, high quality materials from Kenya. 100% water proof sun proof.
Get yourself a car port at reasonable rates ever.
fabric:non waterproof
rates:per two car shade non waterproof
We offer the best solution for car parking shades. metal frame shade structure are a quick and efficient way to cover a large area with minimal disruptions. the car parking shed provides good uv absorbing and reflective properties. call appropriate design for more.
Water Proof Car Shades
We supply and install waterproof car parking shades/ shade structures at an affordable price without compromising on quality, we charge a rate.
car shades are constructed with quality materials and our prices are affordable. we have a variety of car shades custom designs for you. our shade fabrics are quality and durable with a long life of between 5 to 20 years with no any sign of color fade or fabric tear. we have many color options to suit your car shade and surrounding. our shade prices are per square metre of the proposed shade cover.
1 car parking shade
Dimension:3.5M by 5.5M
Total Area:19.25M²100% Waterproof Shadenet »Ksh 4,500.00
90% Waterproof Shadenet »Ksh 3,500.00
 Option 1
100% waterproof Shadenet 19.25 * 4500 = Ksh 86,625 + VAT
 Option 2
90% waterproof Shadenet 19.25 * 3500 Ksh 67,375 + VAT
2 cars parking shade
Dimension: 5.5M by 5.5M
Total Area: 30.25M²100% Waterproof Shadenet »Ksh 4,500.00
90% Waterproof Shadenet »Ksh 3,500.00
 Option 1
100% waterproof Shadenet 30.25 * 4500 = Ksh 136,125 + VAT
 Option 2
90% waterproof Shadenet 30.25 * 3500 Ksh 105,875 + VAT
3 car parking shade
Dimension : 8M by 5.5M
Total Area :44M²100% Waterproof Shadenet »Ksh 4,500.00
90% Waterproof Shadenet »Ksh 3,500.00
 Option 1
100% waterproof Shadenet 44 * 4500 = Ksh 198,000 + VAT
 Option 2
90% waterproof Shadenet 44 * 3500 Ksh 154,000 + VAT